About Our Sonoma Wine Country Inn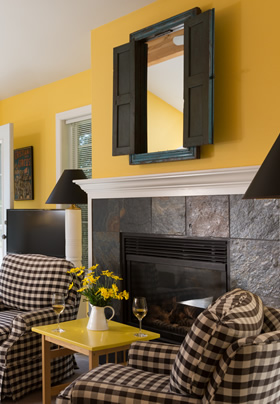 Come visit us at Inn at Occidental, our bed and breakfast in Sonoma County for a most memorable wine country getaway. Here you will experience true relaxation, gracious hospitality, wonderful California cuisine, and, of course, exceptional wines.
Leave your cares behind, and escape to this charming town in the heart of Sonoma County.
You will be warmly welcomed by the inn's owners, the Wolsborns, as well as our attentive staff. If you have a particular interest, please mention it to one of our innkeepers, and they'll provide you with a customized map and list of activities.
After you've settled into your thoughtfully appointed room or suite, be sure to join us in the living room for our complimentary evening reception, featuring Sonoma County wine.
Enjoy some time visiting with the other guests, or just relax and view the folk art whimsically displayed throughout the common areas. You'll soon discover that the inn is home to quite a variety of intriguing treasures.
Take a look around and find a heritage quilt here and a family heirloom there. Antiques, replicas, and wonderful pieces of original artwork enhance the winsome ambiance of every room. This unique atmosphere, combined with our hospitality and knowledge of all things Sonoma, will make your stay here unforgettable.
Please contact us with any questions. We're happy to help!
Meet Jerry & Tina Wolsborn, Owners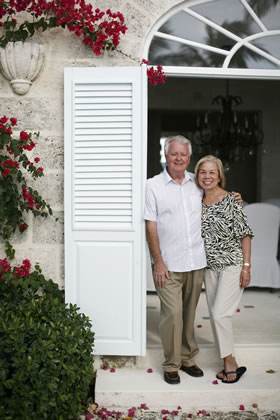 During their years of running world-class hotels and other large hospitality businesses, Jerry and Tina Wolsborn dreamed of owning and operating a B&B. Throughout their marriage, the adventurous couple lived in Washington D.C., Denver, San Antonio, Dallas, Houston, Seattle, and even Maui and Oahu, Hawaii, but a bit of their hearts always remained in San Francisco, where they met.
In 1989, the Wolsborns returned to San Francisco, living there for almost eight years. Their love of the Bay area grew, as their daughters, Jen and Erin, developed important friendships. The idea of owning a bed and breakfast took root, and amongst the redwoods of Occidental the dream became reality. In June 2003, Jerry and Tina purchased Inn at Occidental. They invite you to come and visit at your home away from home in Sonoma wine country.
Oh, and during your stay, be sure to ask your hosts about some of the people they have had the honor to meet during their years in the hospitality business. Jerry and Tina have met royalty from several countries, Supreme Court Justices, every president of the United States from Richard Nixon to Bill Clinton, and even the most awe-inspiring, Mother Teresa.
We are proud that Inn at Occidental was recently profiled in these terrific publications:
◾Sactown Magazine, "Soaring Redwoods & Primo Pinot: Steal Away to the Russian River"
◾National Geographic Traveler, "Wine Country Uncorked – The Inns of Napa and Sonoma Valleys are as fine as the local wine"
◾Sunset Magazine, "10 Easy Summer Day Trips: Bodega Bay – Escape to the Ocean"
◾Sacramento Magazine, "Getaways – 8 Romantic Escapes"
"Could not have asked for a better place to stay! The room was amazing with a great ambiance. We will definitely see you again – soon." – Freddie & Alexandria S.