Sonoma County Things to Do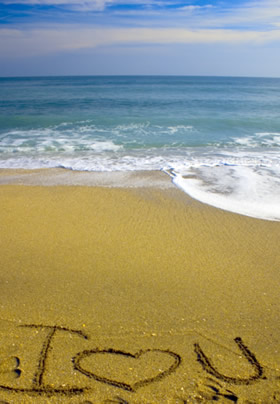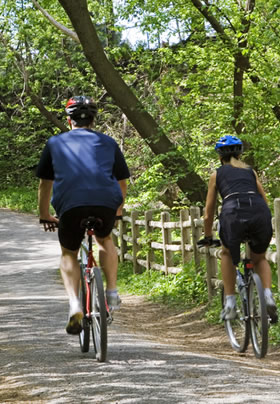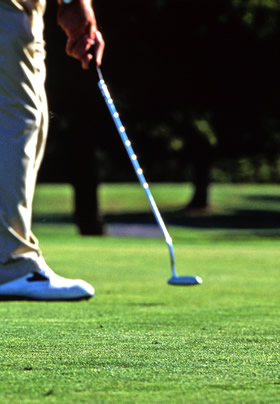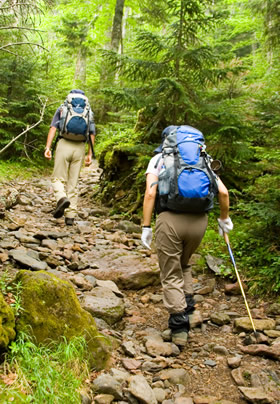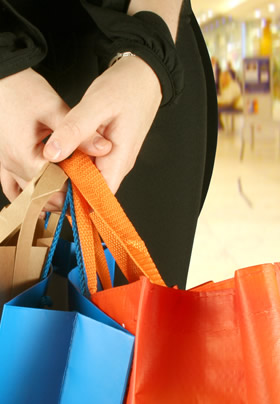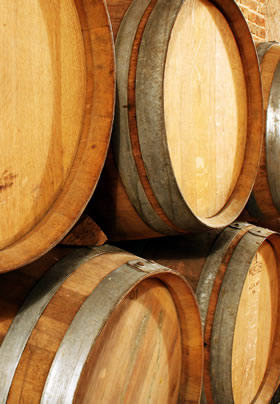 From active pursuits to lounging on our sunny veranda, our activity list covers a wide range of ideas for your California wine country vacation. Use this list of activities and attractions as your starting point to plan your Inn at Occidental getaway. Pick the ones that perk your interest and be sure to ask an innkeeper for help with reservations or directions. The links below will help you chart your exploration of Sonoma County's many wonders.
---
Plan your vacation…Rare Finds and Special Treasures
Sonoma offers some wonderful shops for antique collectors. In Petaluma, you'll find high-end furniture and enticing collectibles displayed in inspiring vignettes at Chelsea Antiques (707-763-7686) and its sister store Sienna Antiques (707-763-6088) across the street.
Browse the offerings of more than 150 dealers at Antique Society (707-829-1733) just a short drive away in Sebastopol. You are sure to unearth a special treasure or two in this showroom filled with all kinds of memorabilia, pottery, glassware, artwork, vintage clothing, ephemera, and more.
For more information about other local antique shops, be sure to speak with an innkeeper. We can provide you with a brochure of where to find our other favorite antiquing spots in the area.
Antique lovers will especially appreciate a stay in our classic Ruby Suite.
---
Plan your vacation…Fine Art Among Fine Wines
Art aficionados will be pleased to explore a variety of wonderful art galleries in Western Sonoma. Less than a 30-minute drive from the inn, you can discover two of our favorites.
Located just twenty minutes north in historic Duncans Mills along the Russian River is the Christopher Queen Gallery (707-865-1318). Featuring still life paintings, contemporary landscapes, and many pieces by early California artists, this gallery offers a fascinating look at artwork from the 1860s to today.
A large collection of prints from contemporary Japanese artists is featured at the Asian-influenced Ren Brown Collection (707-875-2922) in Bodega Bay. Many of the pieces here are created on fine, handmade papers and are made by traditional methods using woodblock, lithography, etching, serigraphy, and stencils. The collection portrays a wide variety of themes and subjects with both abstract and representational images.
As someone you appreciates the beauty of color and light, you may particularly enjoy staying in our Marbles Suite.
---
Plan your vacation…Rest or Wander Beside the Ocean
The Sonoma Coast offers the best of both worlds: spectacular views from breathtaking cliffs and gorgeous, sandy beaches.
A day at a Sonoma Coast beach is the perfect way to spend a sunny day. We can provide you with a picnic lunch to enjoy after a scenic drive along Coleman Valley Road and Highway 1. Take a right turn near Jenner, and you'll come upon the locals' favorite, Goat Rock Beach. The highlight of this beach is an inviting, peaceful drive down to sea level, four-wheel drive not needed! If you take a left onto Highway 1 instead to find Salmon Creek Beach, which is perfect for a leisurely, romantic stroll along the surf. Make sure to take along a sweatshirt for the chilly evening breeze.
For the more adventurous, we have some great surfing beaches too. Keep driving south on Highway 1 to Bodega Bay and catch some waves at Bodega Head or Dillon Beach. The Bodega Bay Surf Shack (707-875-3944) provides good information on the best places to surf in the area. They also offer 24-hour weather and surf report.
A whale-watching tour is another fantastic way to experience awe-inspiring beauty of the Pacific.
---
Plan your vacation…See the Countryside on Pedals and Spokes
Western Sonoma is a great destination for bicyclists. Our scenic terrain is perfect for cyclists of varied experience, offering rides that range from flat to challenging. For information about bicycling in the Sonoma County contact Wine Country Bikes in Healdsburg (866-922-4537). Make sure to inquire at the inn for the "10 Great Sonoma County Rides" information sheet as well.
Another recommendation:
Sojourn Bicycling & Active Vacations
For advanced riders, there are two challenging, coastal rides you can enjoy starting right here at the inn:
40-miler: Take Bohemian Highway north into Monte Rio. Turn left on Moscow Road and at the historic town of Duncans Mills, turn left on River Road (Highway 116), and take another left over the Russian River on Highway 1. Keep traveling south on Highway 1 south to a left on Bay Hill Road (just as you reach Bodega Bay). When the road returns to Highway 1, go left and left again on Bodega Highway to the town of Bodega. Then, turn left yet again for a slow but steady climb on Joy Road. Turn right on Bittner for a fast descent back into Occidental.
A shorter but steeper alternative: Head west on Coleman Valley Road, straight across from the Inn. This picturesque road is one of the most stunning on the West Coast and is great viewed by bike. It climbs steeply out of town, descends into its namesake valley and then climbs rapidly again up to a ridgeline over the ocean before descending to Highway 1. Turn left on Highway 1 and continue the route described above.
Or you can tour with the Sojourn Bicycling & Active Vacations company. Their extraordinary California wine country bike tours combine the best of a wine country vacation with the magnificent Sonoma Coast, and feature exceptionally scenic cycling routes. Premiere lodging, food and wine provide a fabulous and all-encompassing experience.
Looking for something different? Trade in two wheels for four hoofs — go horseback riding through the redwoods.
---
Plan your vacation…Paddle Away the Day
In nearby Forestville, Burke's Canoe Trips (707-887-1222) will arrange a relaxing 10-mile paddle on the Russian River for you. Burke's will provide everything you need for your scenic canoe trip on the river to the resort town of Guerneville. You'll have the opportunity to view the varied wildlife of the Russian River, stopping along the way for a picnic lunch and a little rest and sunbathing on an inviting beach. At the end of your journey, you'll have some time to explore eclectic Guerneville before returning to your car via Burke's complimentary shuttle service, available every 30 minutes 6 pm.
If outdoor activities appeal to you, hiking the redwoods should be next on your list.
---
Plan your vacation…Culinary Adventures Close at Hand
There is a great variety of dining experiences near Inn at Occidental in Western Sonoma. Below, we are highlighting some of our favorites that have proven to be consistently outstanding. For more information about dining out during your stay, please visit our Restaurants page or feel free to consult with one of the innkeepers for recommendations.
Willow Wood Market Café (707-823-0233) in Graton is a favorite of the locals. Situated in the center of an old-fashioned market, the café serves comfort food with an updated take featuring organic ingredients and local produce. Don't miss out on their delectable ginger cake!
In nearby Sebastopol, you'll discover K&L Bistro (707-823-6614) owned by Karen and Lucas Martin. The menu changes every week and always features the chef's newest creations. Savor delicious dishes prepared with the best seasonal ingredients at this Parisian-style bistro. Enjoy dinner entrees such as Grilled Local King Salmon and Whole Mesquite Grilled Branzino, complemented by the perfect cocktail or craft beer.
Where the Russian River meets the Pacific, you'll find River's End (707-865-2484). Enjoy a fantastic meal and a stunning sunset at this wonderful restaurant high atop a bluff overlooking the river. Specializing in California cuisine, the menu at this Sonoma County restaurant features new delights every two weeks.
If cooking is your forté, the Kitchen Cupboard Room will make you feel right at home.
---
Plan your vacation…Soothing Treatments in a Tranquil Setting
Offering the only spa treatment of its kind in the United States, Osmosis Enzyme Bath and Massage (707-823-8231) is just 10 minutes down the road from Inn at Occidental. The experience starts with peaceful reflection in a Japanese-style sitting room overlooking a bonsai garden. An attendant brings you enzyme tea, which prepares you for the 20-minute enzyme bath. A fragrant mix of cedar, rice bran, and 600 active enzymes, the bath detoxifies and relaxes your body and mind. Conclude your treatment with a 30-minute blanket wrap or a 75-minute massage. Osmosis offers massage in a private main-building room or in a private, heated pagoda.
Expand your relaxation experience with your own private hot tub. Book the Cut Glass Suite.
---
Plan your vacation…Rods & Reels on the Russian River
Pure heaven for the avid angler, the nearby Russian River presents year-round fishing opportunities. The silver salmon and chinook migrate through in the fall. The steelhead takes over November through March providing the best chance to catch this fish in all of California! Spring is a great time for catfish and shad, especially if the water is just a little muddy. As the weather warms up, the river fills with bass (small mouth, black, large mouth and stripped), as well as crappie and bluegill — offering solid fishing all summer long!
If fishing and the great outdoors suit your style, the Sonoma Lodge Room is the room for you.
---
Plan your vacation…Plants and Birds and Rocks and Things
Just minutes from the Inn are two fabulous flora and fauna destinations: the Western Hills Nursery and the Sonoma Horticultural Nursery.
During your stay, you definitely will want to make time to explore Western Hills (707-872-5463). This nursery, featuring a three-acre arboretum and display garden, has been offering rare and unusual plants for more than 30 years. Located at 16250 Coleman Valley Road, just 5 minutes from the Inn at Occidental.
Pack a picnic for your visit to the seven lush acres of the Sonoma Horticultural Nursery (707-823-6832). Two miles of walking paths lead to a pond surrounded by azaleas, rhododendrons, and plants of every variety. Small wooden bridges take you to secluded corners with rock gardens and fountains. Purchase rare plants, or just enjoy the beauty of this bucolic setting.
Bring the gardens to your room at the inn. Book the Leaf Umbrella Room with its view of the courtyard's flowers.
---
Plan your vacation…18 Holes Anyone?
Western Sonoma offers plenty of opportunities to get out on the green.
The closest place to play is the Northwood Golf Club (707-865-1116), just up the road in Monte Rio. Offering a variety of golf packages, this lovely course is set among the redwoods along the Russian River.
A half-hour southwest of the inn is Bodega Harbour Golf Links (707-875-3538). Named one of California's 25 most challenging courses by Golf Digest magazine, Bodega Harbour offers spectacular ocean views from many holes. Reminiscent of links courses in Scotland, this course is a great place to play and take in the coastline sights.
A half-hour west of the inn in Santa Rosa is The Fountaingrove Club (707-521-3214). The course's legendary rugged terrain offers a challenge while its indigenous landscaping and waterscapes provide the scenery. New bentgrass greens add to playability, and an expanded practice facility features grass tees and a chipping green.
If your summer is spent on the links, the bright, airy Summer Room will appeal to you.
---
Plan your vacation…Stroll Among Giants
If you're a nature lover, no visit to Western Sonoma would be complete without a hike in the Armstrong Woods State Reserve (707-869-2015). A botanical garden and natural park, this reserve was set aside in 1870. It is the only grove in Sonoma County that's open to the public with first-generation redwoods. Make sure you visit the 310-foot Parsons Tree and the Colonel Armstrong Tree, which is more than 1,400 years old. No matter your pace or fitness level, an innkeeper can suggest the perfect walk or hike, from 10 minutes to more than an hour. The inn has a great map of the woods — don't head off without it.
Bring the feel of the forest back to the Inn. Sleep in the Sonoma Lodge Room.
---
Plan your vacation…Peruse Historical snapshots
The Healdsburg Museum and Historical Society (707-431-3325) has a wonderful historical photograph collection that catalogs the history and growth of Sonoma County. Thousands of photos portray various subjects, including agriculture, athletics, buildings, downtown, people and families, houses, transportation, and the Russian River. A trip to this quirky little museum is an unusual and fun outing for any history or photo buff.
Enjoy historical photography and contemplating eras gone by? The Heritage Room is the room for you.
---
Plan your vacation…Roam the Forest on a Trusty Steed
View Sonoma's famed coast from the back of a gentle horse. Chanslor Ranch (707-875-2721) offer rides ranging in length from one and a half hours to all day. Relax on your quarter horse and enjoy the scenery!
The horse is the most common subject in American folk art. Enjoy some of the inn's best in the Folk Art Room.
---
Plan your vacation…Soar Over Sonoma
Above the Wine Country Ballooning (707-538-7359) will provide the ride of a lifetime with a memorable flight over Sonoma. Following the flight, enjoy a delicious champagne brunch with your choice of items from a full menu. All Above the Wine Country Ballooning pilots are FAA certified and have thousands of hours of flight experience.
Wine Country Balloons: Experience California's Wine Country from the serenity of the air. Just after dawn, start out on your unforgettable Nature Walk in the Sky. You'll be delighted by spectacular views as your colorful balloon glides across the sky.
Up and Away: Guests from around the world have chosen to fly the skies above Sonoma County with Up & Away Hot Air Ballooning. Our company is known for its integrity, quality, and attention to detail. Our equipment is new and certified by the FAA, and our professional staff is dedicated to providing our customers with the best flight experience.
Enjoy colorful flights of fancy? The Cirque du Sonoma Room will appeal to your romantic sense of wonder.
---
Plan your vacation…Lounge Away the day
The Inn at Occidental is a haven for those who want to just relax. Sleep late, have breakfast on the wine-cellar patio, and linger over the papers. On winter afternoons, move to the living room with your current book. In spring or summer, lounge on the veranda or English Cottage garden. Enjoy doing nothing, and don't feel guilty about it.
With its private deck and lounge chairs, the Tiffany Room is the perfect repose.
---
Plan your vacation…Entertain Your Creative Muse
The performing-arts scene is hopping in Sonoma County. Call or check each company's website to see what's on stage during your visit.
Located in nearby Sebastopol, the Main Stage West (707-823-0177) offers an array of productions ranging from the classic works of Shakespeare to the best of contemporary theater.
The 6th Street Playhouse.com (707-523-4185) performs in Santa Rosa and offers a variety of challenging and entertaining live theater. Its intimate 99-seat space is home to eight productions per season.
If classical music is more your cup of tea, the Santa Rosa Symphony (707-546-8742) is gaining a national reputation as one of the best regional orchestras on the West Coast. Its concert season runs October through May and features many internationally famous guest artists and conductors.
The Wells Fargo Center (707-546-3600) in Santa Rosa offers many artists and attractions throughout the year.
If you enjoy a sense of drama, the Quilt Room might be room for you.
---
Plan your vacation…Lighten Your Wallet in Healdsburg
Healdsburg has become the capital of Sonoma wine country, and what was once a sleepy little town is now humming with activity — particularly shopping activity. Halfway between Russian River and the Alexander Valley wine-growing region, Healdsburg makes the perfect spot to stop and shop 'til you drop. Park and walk "the square." You'll discover great shops, bookstores, and coffeehouses.
Just 20 paces off the square is Options (707-431-8861), and beware, this store takes a while. Items include contemporary and ethnic jewelry and clothing, folk art, Japanese tansu chests and antique kimonos, kilim rugs, hand-made knives from Laguiole, France, hand-painted scarves, custom-made copper and sterling bracelets, and one-of-a-kind crafts.
When you're weary from shopping and need a pick-me-up, Flying Goat Coffee (707-433-9081) offers caffeine fixes in a variety of flavors. The roasters of Inn at Occidental's House Blend, these folks know how to make a great cup of Joe. More than a little hungry? Head to the Oakville Grocery (707-433-3200). Here you can pick up a gourmet pizza or sandwich and choose from among a wide variety of delightful cheeses and side dishes. Have a leisurely meal on the sunny patio, or enjoy some people watching while picnicking in the square.
If you're hankering for sit-down service, try one of these eateries: Charcuterie (707-431-7213) is an innkeeper's favorite with its innovative menu (soups, sandwiches, and great entrees), Willi's Raw Bar (707-433-9191) is a bustling restaurant on the plaza offering small plates specializing in seafood. Barndiva (707-431-0100) offers a hip farm to table vibe in it's exquisite indoor/outdoor venue. Dry Creek Kitchen in the Hotel Healdsburg (707-431-0330) offers high-end dining.
Need more lunch ideas for Healdsburg? Ask an innkeeper. We have tons of places to recommend!
The Ivory Room is a soothing sanctuary after an intense shopping excursion.
---
Plan your vacation…Satisfying Your Sweet Tooth
Just down the road in Sebastopol is Screamin' Mimi's (707-823-5902) an ice cream shoppe with the most unusual of flavors. Made with fresh, natural ingredients (many from right here in Sonoma), Screamin Mimi's tantalizing goodies range from rich Cinnamon Crumb Cake ice cream to tart Pear Gewürztraminer sorbet — a Wine Country fav. Ready for something really different? Try Midnight Tiger or Mimi's Mistake.
With its charming French doors and soft yellow walls, the Sugar Room is the sweetest in the house.
---
Plan your vacation…Spy a Gentle Giant
The Pacific shores host more than 20,000 gray whales during their yearly migration. Take a cruise in Bodega Bay for an opportunity to see these awe-inspiring animals with Captain Rick Powers on the New Sea Angler (707-337-0608).
Pay attention and you may witness a variety of other local sea life as well including orcas, humpback whales, harbor seals, California sea lions, dolphins, and porpoises.
---
Plan your vacation…A Trek on the Wild Side
Animal enthusiasts will not want to miss a visit to Safari West (800-616-2695) This unique wildlife park, just 30 minutes from the inn, is by appointment only and provides visitors with an unusual opportunity to view its inhabitants.
Take a two or three-hour tour of Safari West in an authentic safari vehicle guided by the park's naturalists. Home to more than 400 mammals and birds, this 400-acre wildlife sanctuary features mixed herds of African native animals. This is as close as you'll come to experiencing Africa without leaving Sonoma's wine country!
Extend your jungle experience. Stay in the Safari Room.
---
Plan your vacation…Sip the Finest Sonoma Varietals
Sonoma wine country is home to almost 400 vineyards, and every single one of them is wonderful. (Just ask an innkeeper for recommendations!) However, you'll want to be sure that your stay includes a visit to these nearby wineries.
Iron Horse Ranch and Vineyards (707-887-1507) is known for its expansive vineyard views and open-air tasting room. With an exhaustive list of excellent wines, this winery, whose clientele includes the White House, is definitely a must-see on your Sonoma wine tour.
The Moshin Winery (707-433-5499) is located on the Russian River, just a 20-minute drive from the inn. Specializing in Chardonnay and Pinot Noir wines, this winery utilizes a four-tier, gravity flow production system.
The cool and foggy Green Valley appellation in Sonoma County enjoys an ideal microclimate for producing a variety of excellent wines, particularly Pinot Noir and Chardonnay. For proof, visit Marimar, (707-823-4365) a short 5-minute drive from the inn on Graton Road.
Are you looking to get the most out of your time with us? Our guests have had a great experience with Soussan of Sonoma Wine Tours. She will show you the hidden Sonoma! (707-486-0377)
If it's all about the wine, stay in the Wine Country Room and check out our wine-lover's itinerary.